Hello Farmstead Friends!
I'm Michaele Sommerville from
Twigs and Tulle
and I am ~*thrilled*~ to be guest-posting here for Kelly at Farmstead Lifestyle!
I met Kelly two years ago when a friend invited me along to
Farmstead's Hootin'-Annie's Farm Festival
and darlin's, Farmgirl Kelly caught me hook, line and sinker with her creative exuberance, sharing heart, fabulous fashion sense, joyous spirit, boundless energy, smiling eyes and talent for making the ordinary extraordinary:
When news spread that Kelly had brought a taste of Farmstead to Leavenworth in the form of a wonderful new café, I knew I had to take my friends to see and taste the magic that was certain to win over hearts and tastebuds:
The Peacock Café is a "swanky, hip boutique bakery" located at 109 N. 5th Street in Leavenworth, Kansas, across from City Hall at the corner of 5th Street and Shawnee: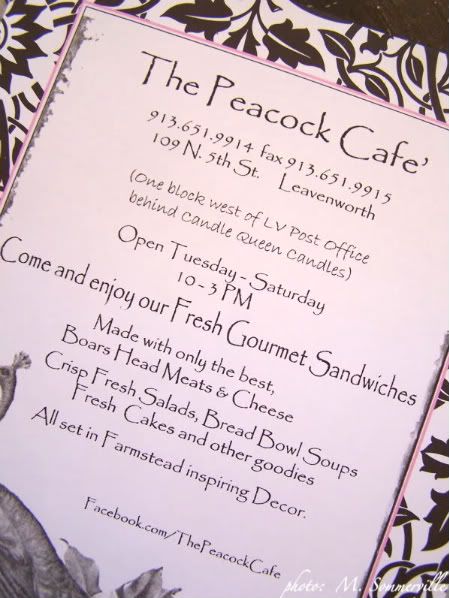 Open the doors, step inside, and take in all of the Peacock's perfection: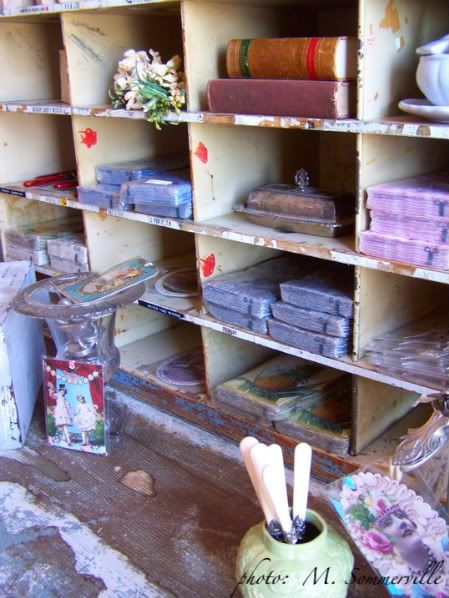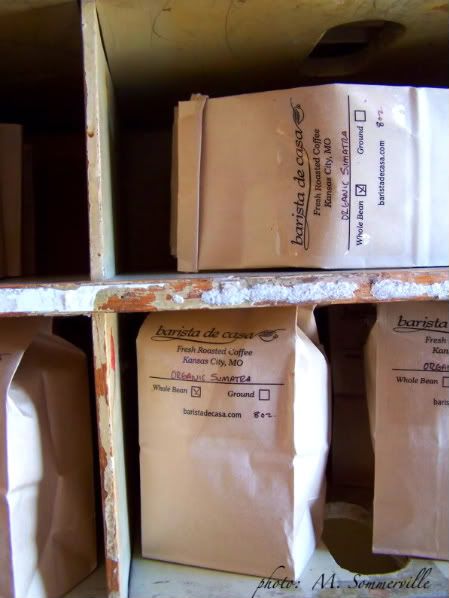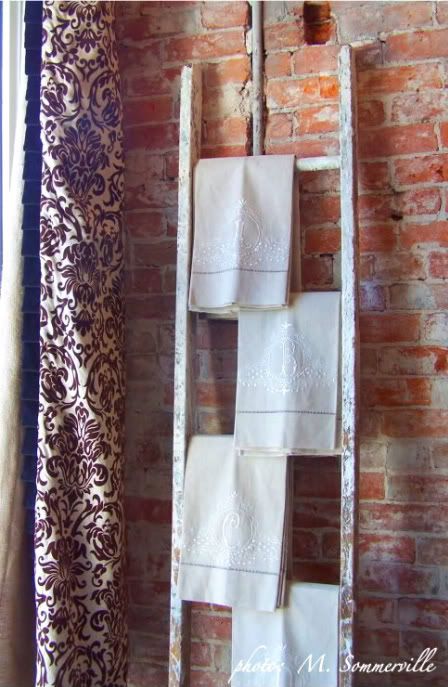 ... and when you're ready to enjoy a blissful lunch (followed by dessert and coffee, of course!), take a gander here: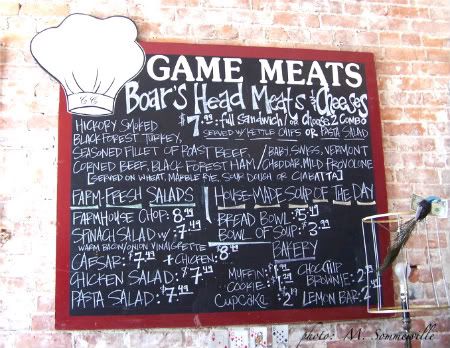 You can build your own sandwich by choosing the meat, cheese, bread and fixin's, but take my advice and add a bowl of Kelly's wonderful soups or salads to the side... the ~perfect~ lunch combination!
When you're ready for a sweet treat, *do* consider sending the Diet Angel perched atop your shoulder off on a mini-vacation: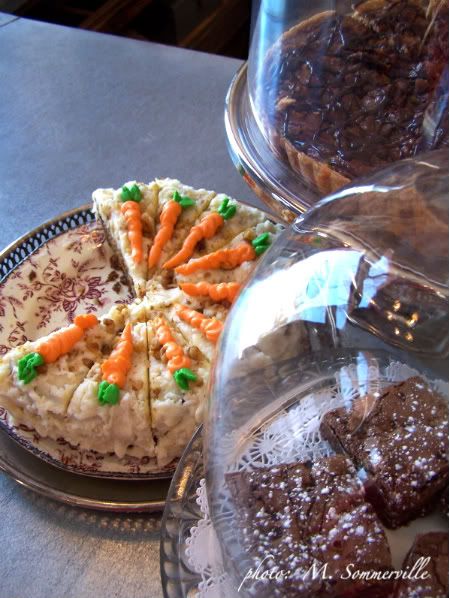 Kelly's carrot cake was so good I almost forgot to put my fork down to take a photo! See the crumbs? There are several wonderful blends of coffee bagged for sale and brewed at the Peacock Café, so indulge yourself and take some home for your next wake-up pot: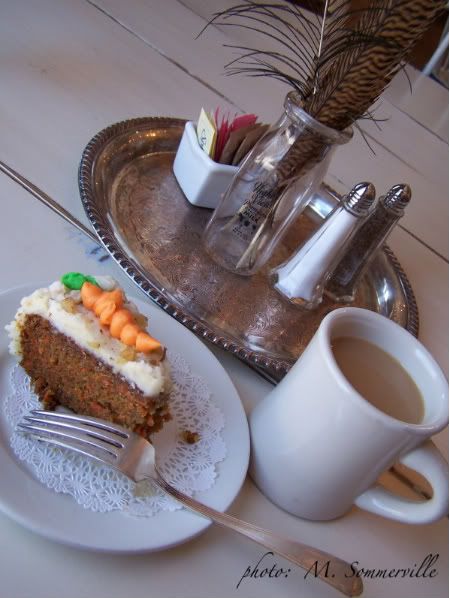 You're certain to see Kelly bustling to and fro with her friendly staff when you visit, so say hello and admire the wonderful apron she's probably wearing, a
~dreamy~ repurposed flour or sugar sack
: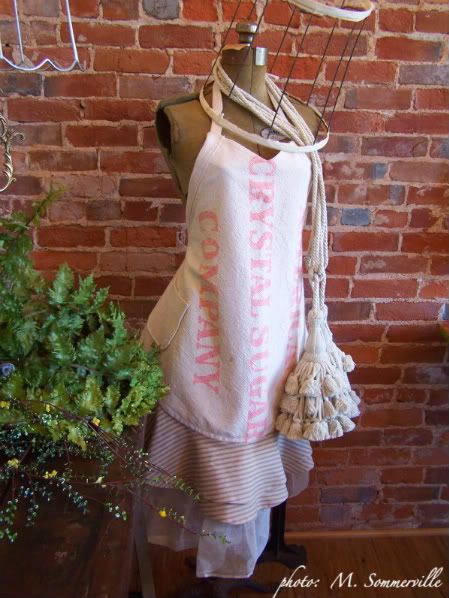 The Peacock Café is open 10 a.m. to 3 p.m., Tuesday through Saturday. If you're local (or driving through for a visit!) and wanting to order take out, make sure to call before the noon rush: 913-651-9914
Keep visiting Farmstead Lifestyle for more updates on Farmstead events and the Peacock Café or find them on Facebook
here
and
here
!
Happy eating,
Michaele